Uninstallation
To uninstall 8K Video Downloader, follow these simple steps. These steps are applicable on Windows 7, Windows 8, Windows 10 and Windows 11.
1- Search control panel on the start menu.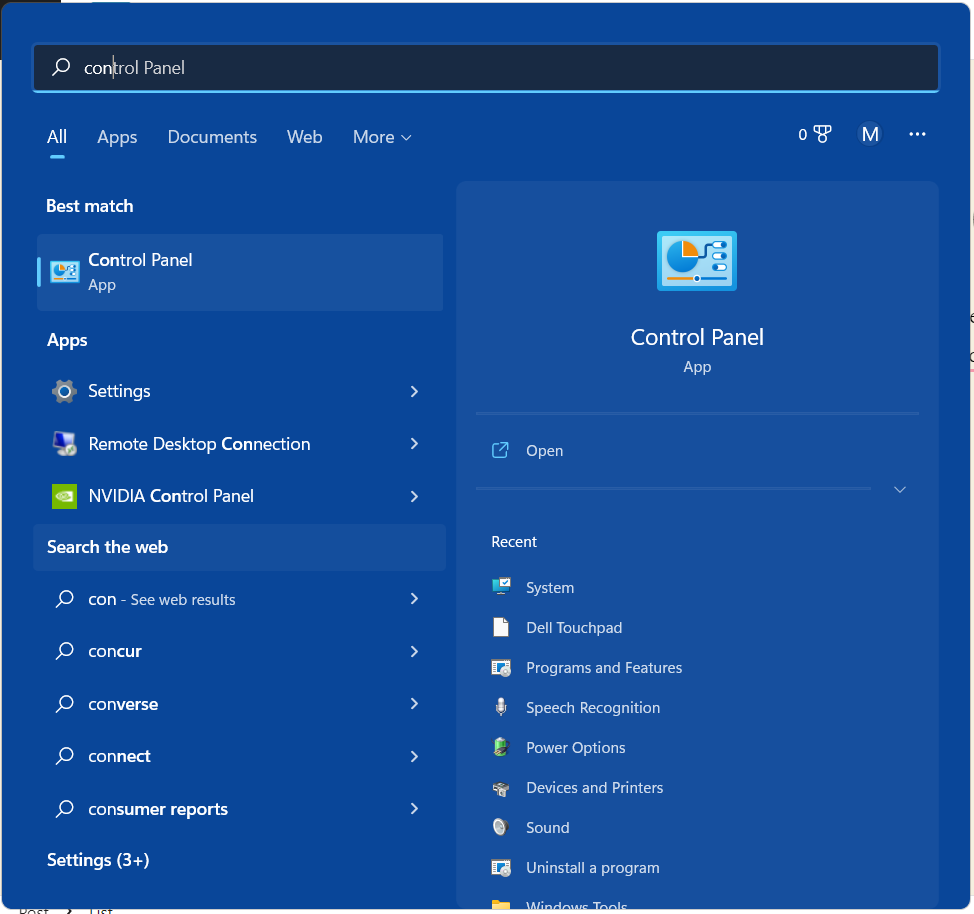 2- Click Program and Features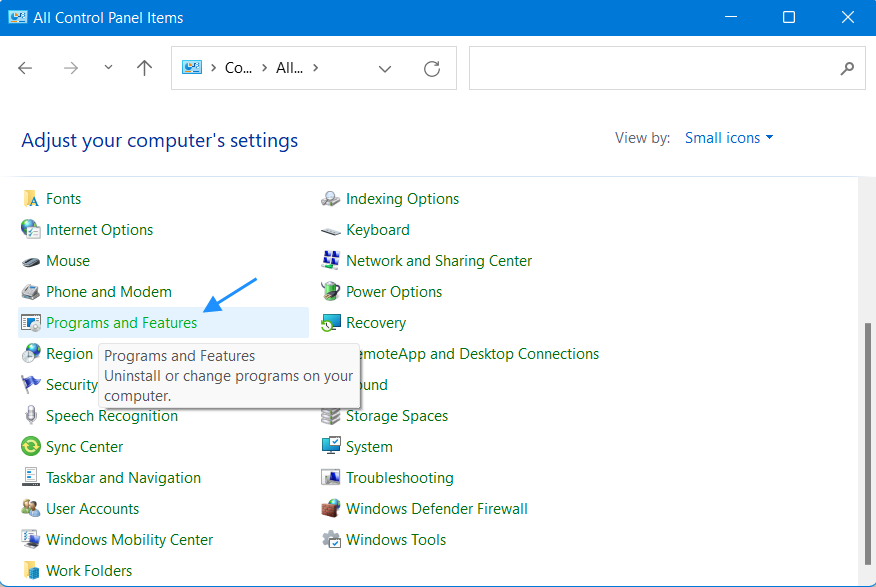 3- Now search for 8K Video Downloader, select it and click Uninstall button and follow the steps to completely uninstall it from your computer.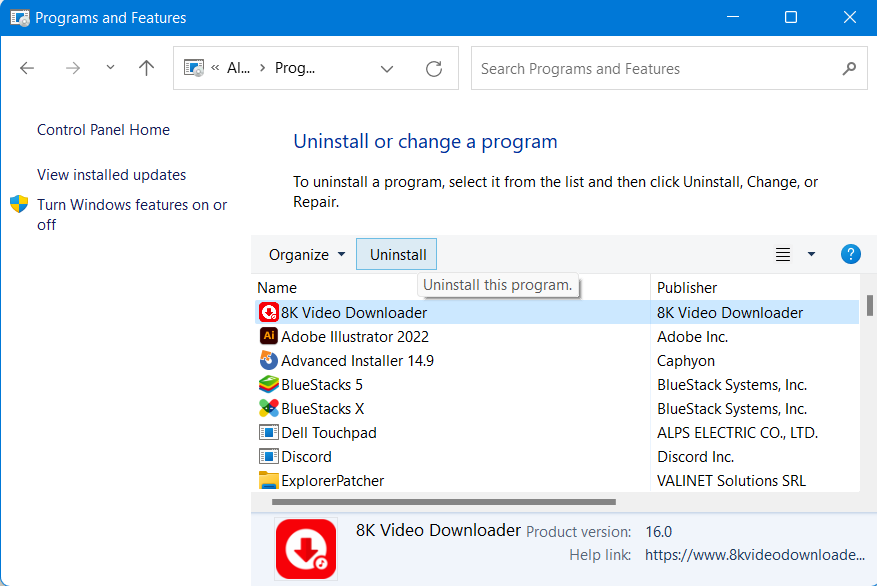 ---