How to cut a YT video in small/multiple parts?
Follow these simple steps to cut a YT video in multiple smaller parts. You can cut video into audio or video formats.
Step1: Select appropriate output format (we selected Audio (mp3) ) and then Click Browse and Download button.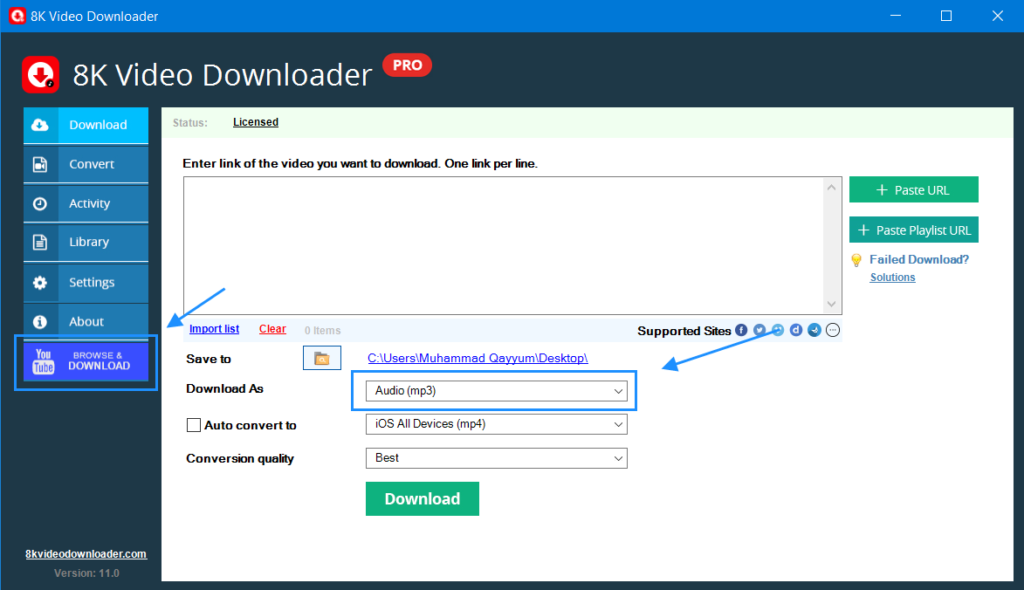 Step2: Right click on any video and select Cut this Video option.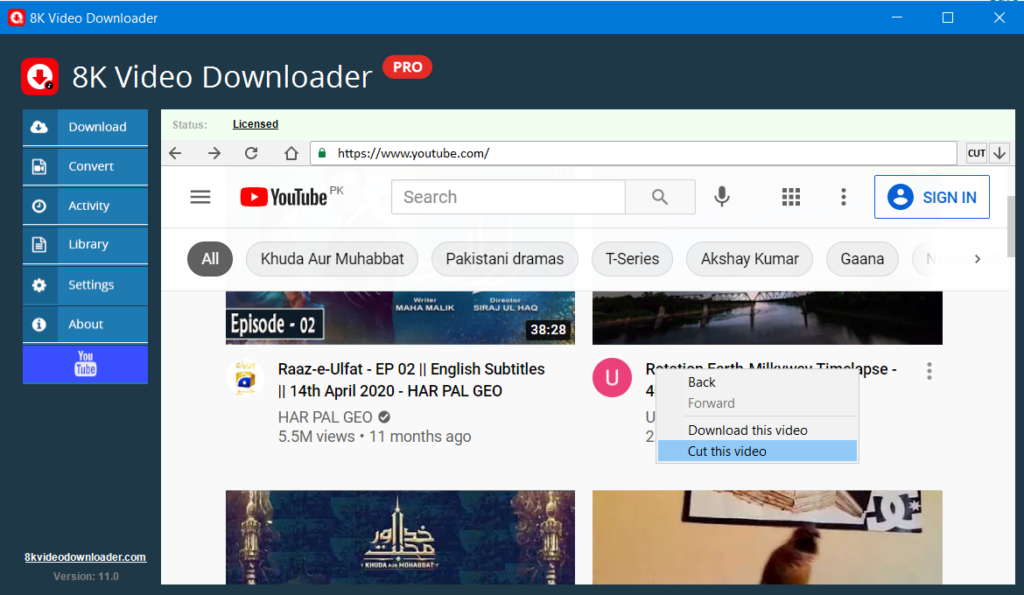 Step3: Select the part you want to Cut by dragging these controls( highlighted yellow), and click the Select this part button to add to the list.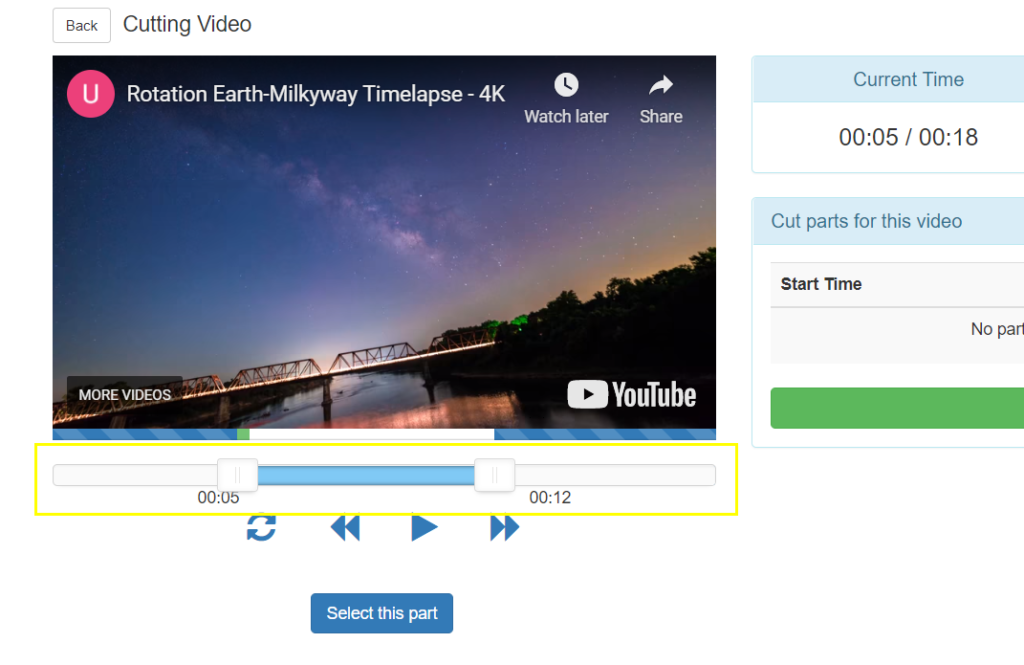 Step4: After selecting all parts, click the Start Cutting button to start the video cutting process. Wait for the process to download and then cut the video.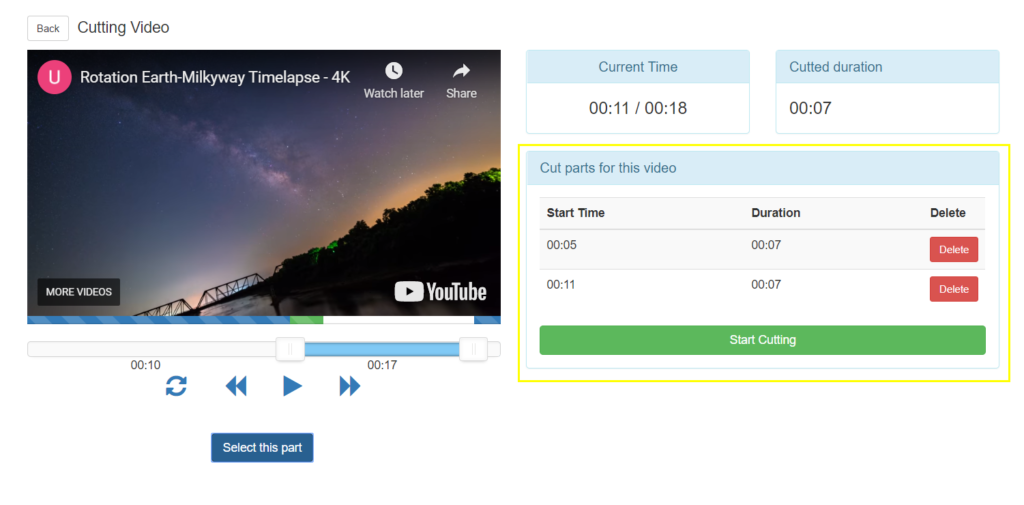 ---