Fix download problems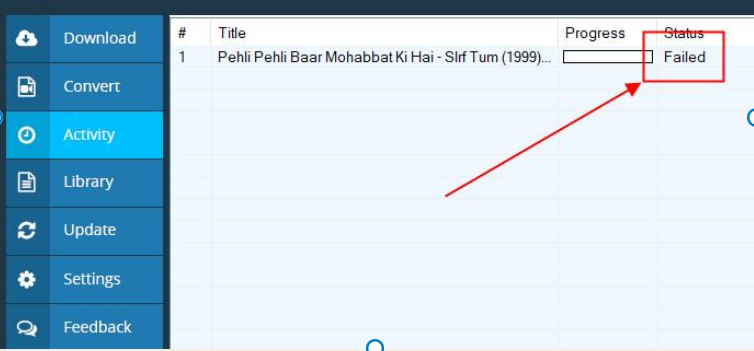 1- Fixing by running a fixing tool
Download ytd pro fix and run. Then click Start fixing button to start the fixing process.
---
2- Manual Methods
Easy
Restart 8K video downloader and it will try to get the updates.
---
Manual
Open this directory in Windows Explorer C:\Users\your-name\AppData\Roaming\ytdownload-updates\core
Replace your-name with your computer user name.
Or type this %appdata%\ytdownload-updates\core in Windows Explorere and hit enter key on keyboard.
If you dont see following four files in that folder, please download them from links below and place them in same location.
Download links if above files are missing:
---
Common Issues
1- Downloads can fail when yt update their download algorithm, so you need to wait for few hours (6-8) to get the update. So wait for the update to automatically fix the issue.
2- Output folder is missing or is on a location that is writeable only by admin (Permission issues). You can change the output folder with the following button: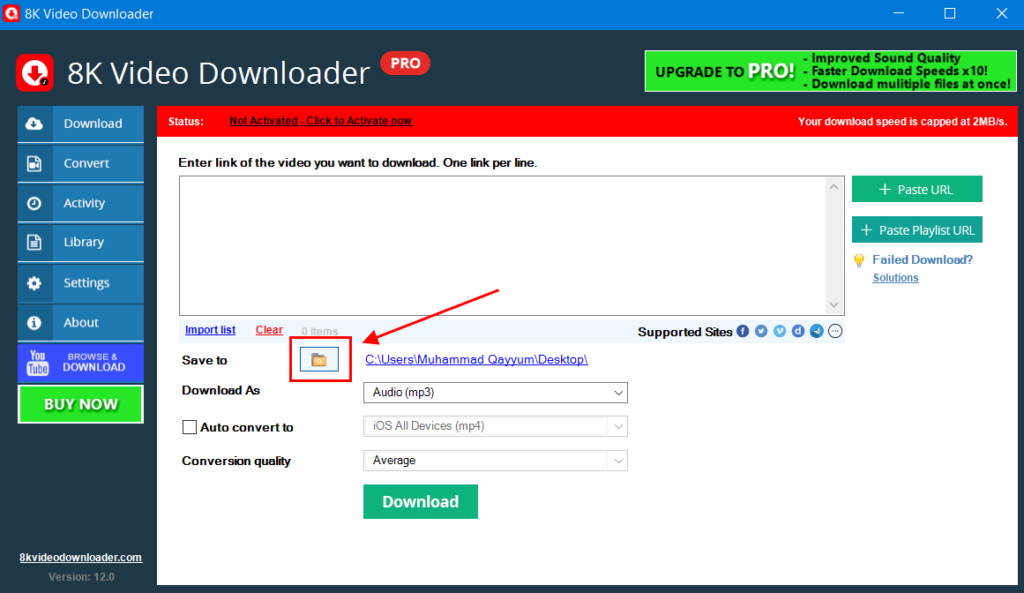 3- There can be problematic settings, so uncheck all the settings that can result in failed downloads (like proxy settings):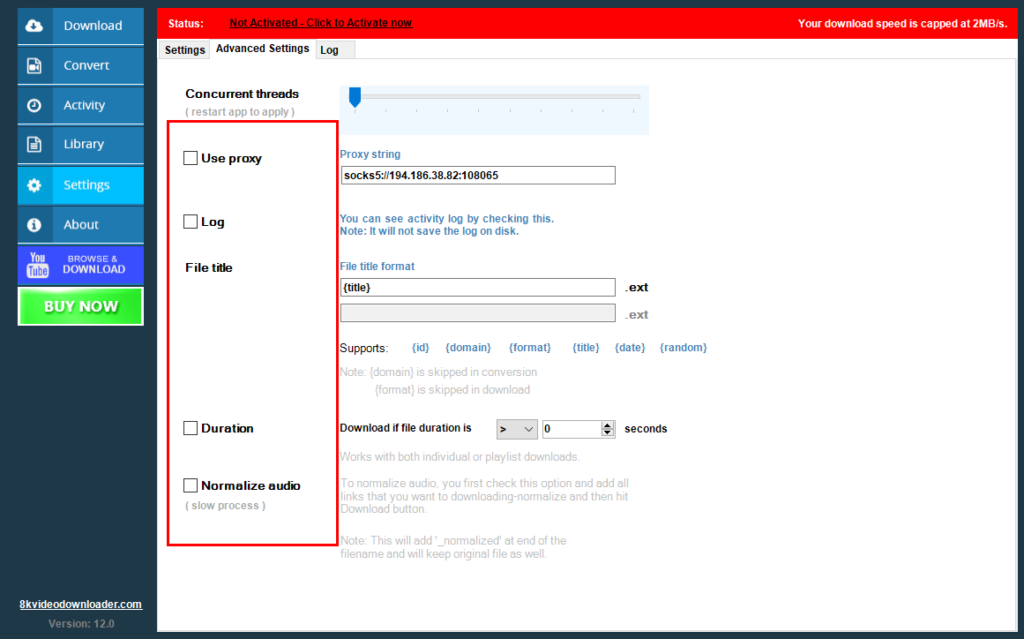 ---